The Hydrafacial Experience: Tailored to Your Skin's Needs
At Maria Hawkins Aesthetics, we are excited to offer you a range of medical-grade Hydrafacial treatments, meticulously designed to address your unique skin concerns. With our team of skilled medical esthetician, we bring you personalized solutions that deliver exceptional results, all in a serene and relaxing environment.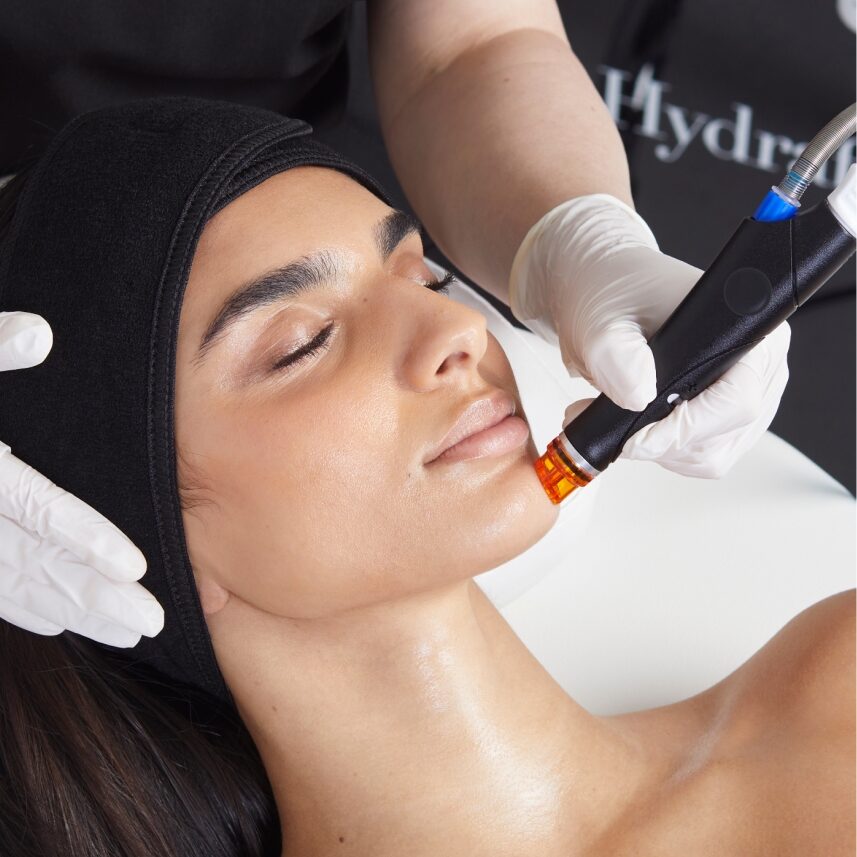 Nourish and Renew Your Skin
Experience the power of our Signature Hydrafacial, a transformative treatment that combines cleansing, exfoliation, extraction, hydration, and antioxidant protection. This non-invasive procedure unclogs pores, removes dead skin cells, and replenishes your skin with essential nutrients, leaving it refreshed and rejuvenated. Suitable for all skin types, our Signature Hydrafacial is your first step towards revealing your skin's natural radiance.
Targeted Solutions for Your Skin Concerns
Our Deluxe Hydrafacial takes your skincare journey a step further by incorporating targeted boosters that address your specific concerns. Whether it's fine lines, hyperpigmentation, uneven texture, or acne, our medical professionals will tailor the treatment to suit your unique needs. Additionally, our Deluxe Hydrafacial includes advanced technologies such as a targeted booster and LED Light Therapy. With this enhanced experience, you can expect a more personalized and revitalizing outcome, restoring your skin's youthful glow.
The ultimate HydraFacial experience!
Begin the detoxification process with Lymphatic Drainage. Then, the Signature HydraFacial deeply cleanses, exfoliates, extracts and hydrates the skin while addressing your specific skin concern with a Booster of your choice. This treatment concludes with LED Light Therapy to further reduce the visible signs of aging. 
Hydrafacial Body Treatment Options
Beyond the face, we offer Hydrafacial body treatments to extend the benefits to your entire body. Our Hydrafacial body options address various concerns, including:
With each Hydrafacial body treatment, your skin will receive the same care and attention as your face, ensuring a comprehensive and holistic approach to your skincare.
Let Us Elevate Your Skin Care Routine
Take the first step towards healthier, radiant skin with our medical-based Hydrafacial treatments. Our team is dedicated to providing you with an exceptional experience that leaves your skin looking and feeling its best.