Want to learn more about dermal fillers? You've come to the right place. Maybe you've been seeing before and after shots all over Instagram of lips and foreheads, or you're considering getting them for yourself, or both! Here's all you need to know.
Fillers are gel-like substances injected underneath the skin that restore the shape and volume of the injected area. They can be injected at different depths depending on your treatment plan, and are mainly used to accentuate facial features and improve the appearance of wrinkles.
One of the most common uses for this procedure is to fill out lips and make them look more naturally plump.
Fillers can also be used to smooth wrinkles and restore volume to your skin for a more youthful appearance.
(These photos are actual patients of Harlan Hawkins Concierge Aesthetics posted with consent. Please do not post or redistribute without permission.)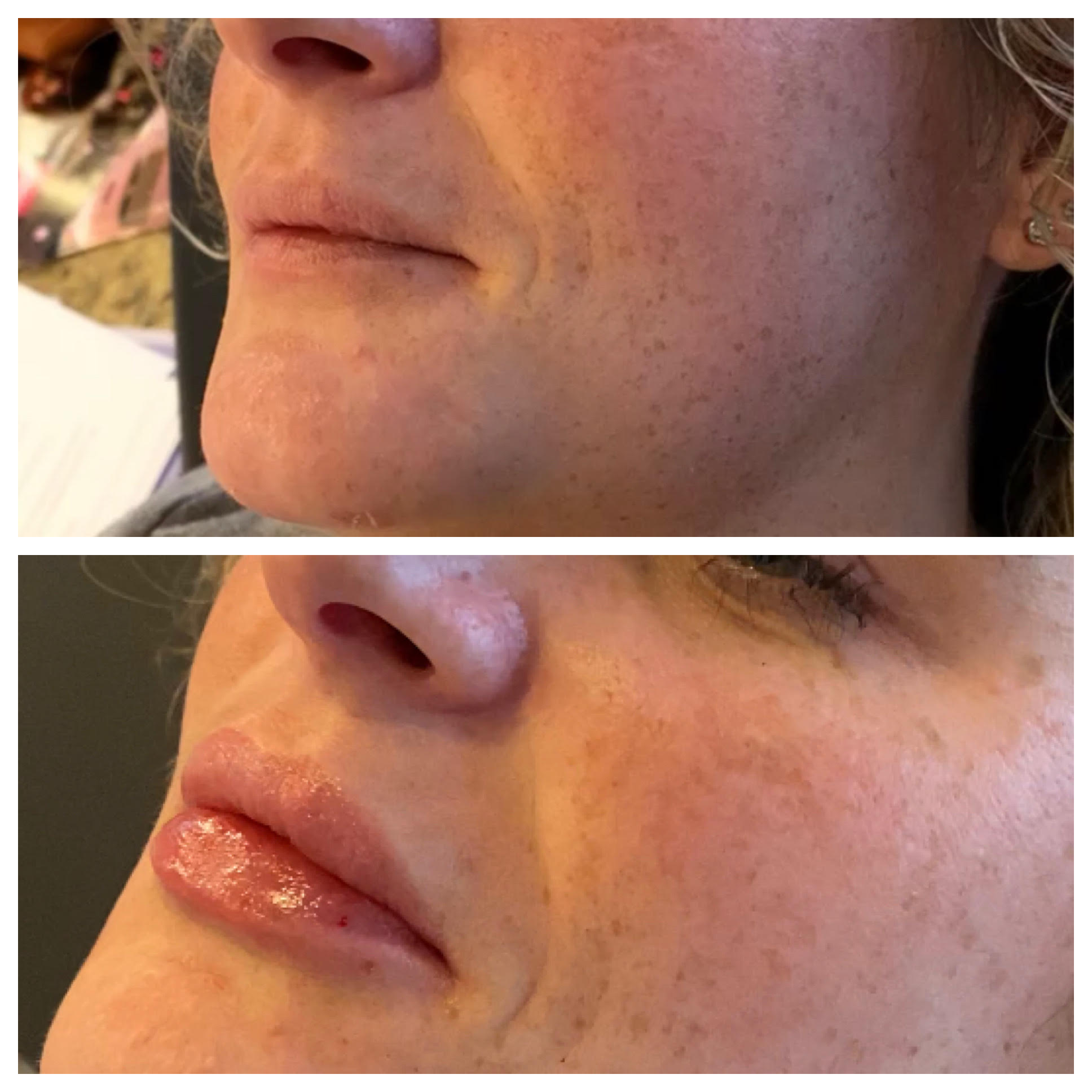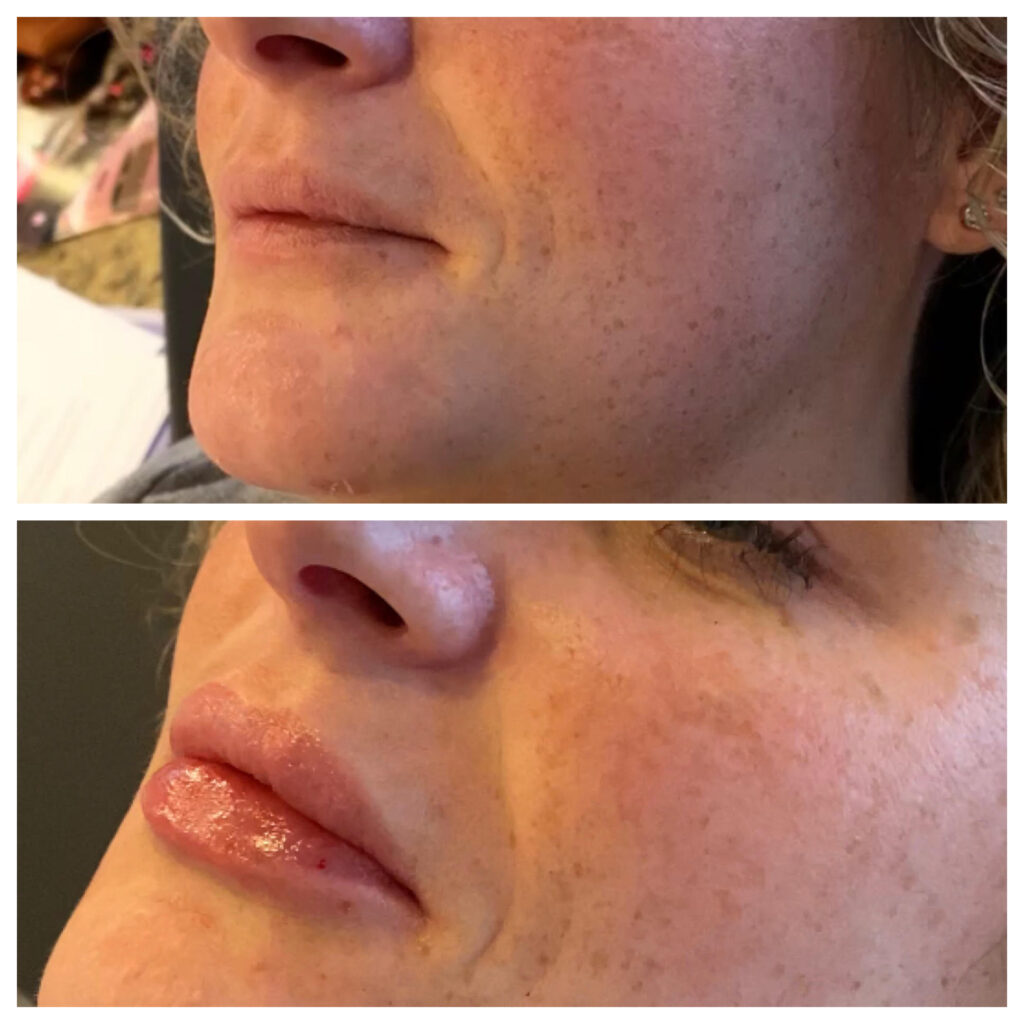 While you can achieve similar results from both dermal filler and botox injections, the main difference is that botox smooths skin by tightening your muscles and dermal fillers smooth skin by filling in the gaps where volume was lost. 
The effects of botox usually last between 3 and 6 months, while the effects of dermal fillers can last up to 2 years depending on the product used and where it's injected.
The most common compound used in dermal fillers is
hyaluronic acid
, which is a sugary substance that already naturally occurs in your body.
Hyaluronic-acid based fillers have become increasingly popular for their hydrating effects and visible plumping results after just one visit. At this time, Harlan Hawkins only uses fillers that are made of HA and are reversible.
Getting fillers is safe as long as you're working with a certified and knowledgeable injector. 
If it's your first time making a dermal filler appointment and the injector does not recommend a consultation beforehand, run the other way. A good, experienced injector will always want to get to know you and the results you're looking for before the procedure.
The most common side effects of dermal fillers are  bruising, bleeding, and temporary swelling. While you may experience a bit of discomfort while the fillers settle, these effects are not life-threatening. Rarely, more serious side effects can occur.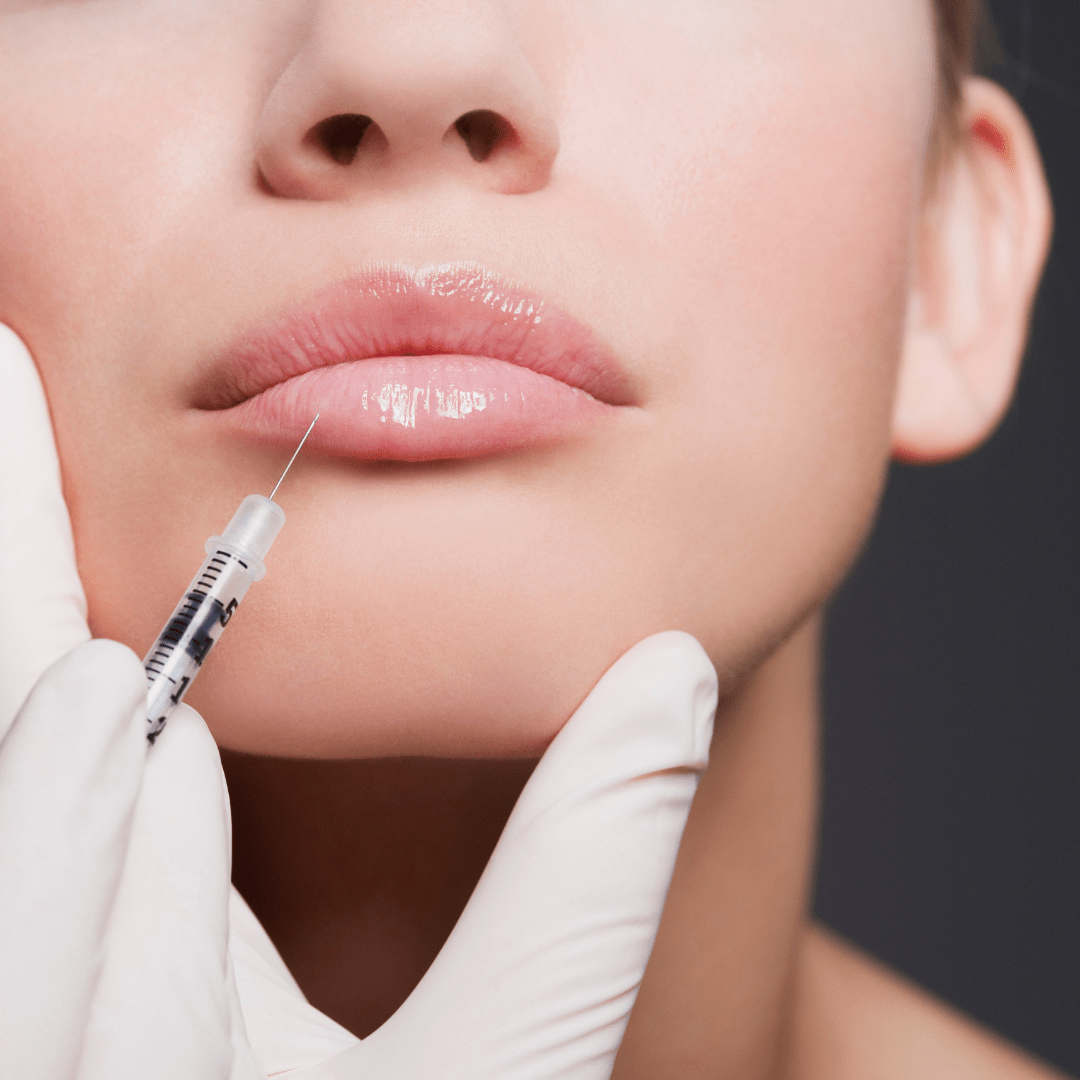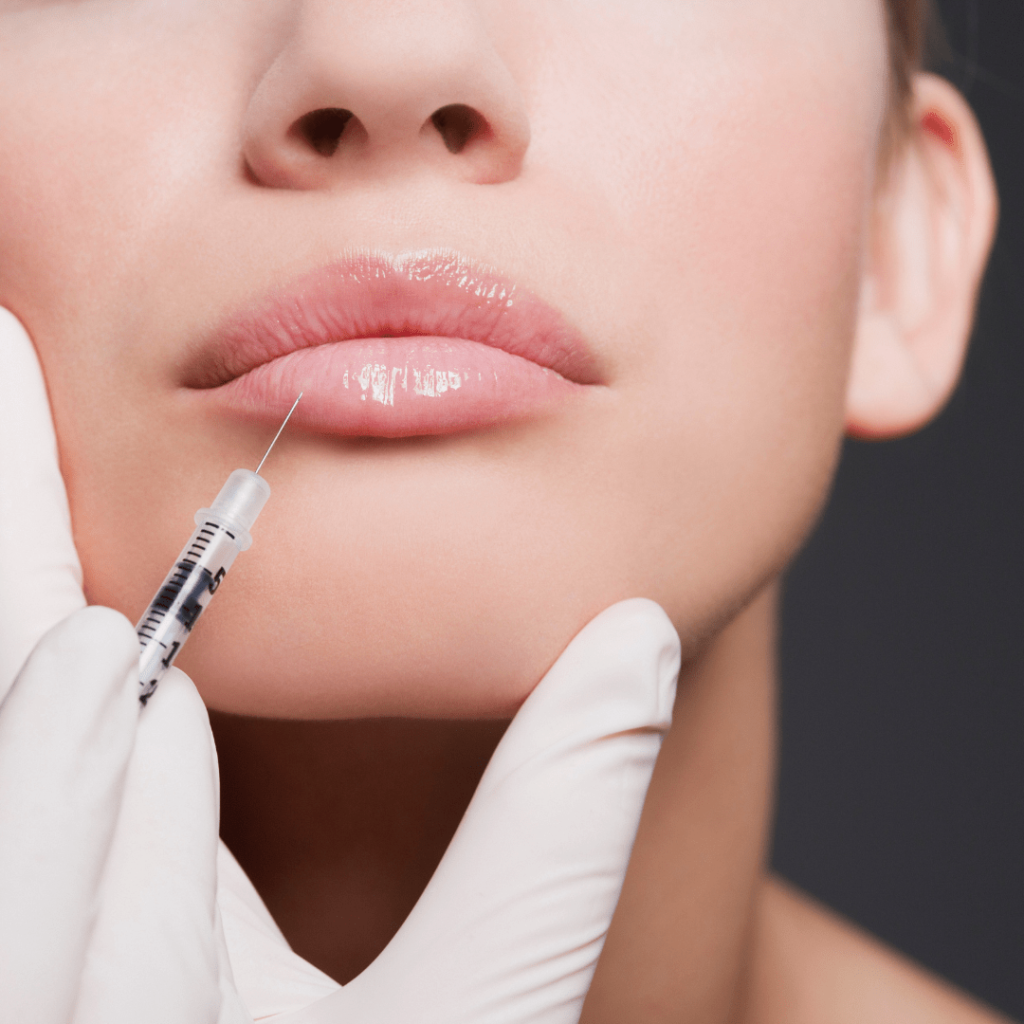 The best answer is to talk to your injector or schedule a consultation to get a professional opinion. Everyone is different, and you deserve a solution that's uniquely tailored to your skin and the results you want. 
Most women begin exploring dermal fillers in their 40's and 50's for aesthetic purposes like wrinkles, but they have become increasingly popular among the mid-twenties to early-thirties age group for enhancing facial appearance and contouring the face.
Fillers start at $650 and range anywhere from $650-$850 per syringe.
Your provider will help you determine how much filler you need. Sometimes, multiple sessions are needed to achieve the desired look.
We believe less is more, and usually recommend spacing treatments to avoid looking "overfilled."